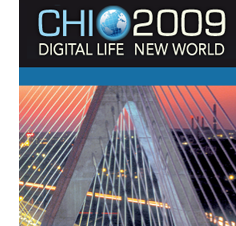 Panelists include Patanjali S. Venkatacharya (Oracle Corp., USA), Ronald M. Baecker (University of Toronto, Canada), Daniel Schwartz (Oracle USA Inc., USA), Chef Jody Adams (Rialto Restaurant, USA) and Chef Jason Santos (Gargoyles Restaurant, USA).
"This panel will bring together a group of user experience experts, with a group often overlooked in the art and science of user experience and food designers. The panelists will include: an award-winning Michelin-starred Chef, a culinary school instructor, a user experience practitioner, and a world-renowned HCI academic.
Together, the panel will compare and contrast concepts from food design and user experience including the challenges of meeting demanding end-user needs, and best practices from food design that one could potentially apply to the design of everyday things.
The main objective of the panel is to explore pertinent questions on the craft of design from two different domain perspectives, whilst evaluating some of the key overlapping concepts.
Among the issues they will examine are:
How to ensure that designs satisfy the end customers
The top 3 challenges in coming up with a new design (or recipe)
How to conduct user testing in a high-stress environment
Processes to use in developing entirely new creations
From a press release of CHI 2009 (April 4-9, 2009 – Boston, USA). – I'm speechless.
UPDATE: Panel abstract
(ACM) – Photo impression of the panel.